About UPEP
Mission: Through a commitment to social transformation, UPEP advances educational equity through on-site higher education, empirical research, and advocacy.
---
History: In 2016-2017, the University of Utah Honors College sponsored a yearlong Praxis Lab course titled, Education, Incarceration, and Justice. The undergraduate course was designed to examine university affiliated college-in-prison programs throughout the country, prison-university partnerships, and best practices in the field. We studied mission statements and philosophies, funding structures, organizational charts, admissions procedures, memoranda of understandings between prisons and universities, and much more. We consulted with the UDC and various administrative leaders at the University of Utah. We attended the 6th Annual Higher Education in Prison Conference in Nashville, TN and met with directors of some of the most well respected college-in-prison programs throughout the country. The final project of the Praxis Lab was the development and launch of the UPEP in spring 2017. Dr. Castro and the students in the Praxis Lab are Co-Founders of UPEP. We are indebted to the Honors College at the University of Utah for its early and ongoing support.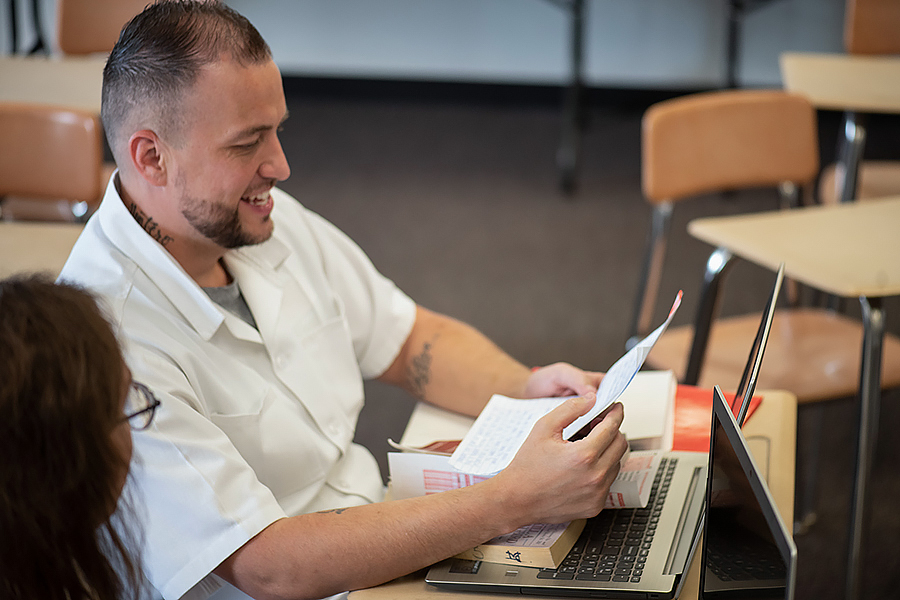 Advocacy
UPEP seeks to be a local, regional, and national leader in forging ethical prison-university partnerships that provide high quality and meaningful postsecondary opportunities for incarcerated people. We aim to bring partner institutions into the work of higher education in prison by fostering a responsibility among stakeholders to making quality prison higher education a central aspect of democratic life in Utah.
Higher education
UPEP provides on-site college curriculum to two groups of students incarcerated in the Utah State Prison in Draper, one in the women's facility and one in a men's facility. Through face-to-face coursework, we assist incarcerated students and non-incarcerated volunteers to live lives of impact, both in prison and post-incarceration, by fostering academic excellence, leadership, and civic engagement.
Research
The Research Collaborative on Higher Education in Prison is a team of researchers at the University of Utah concerned with issues of equity and quality of postsecondary education in prison. We work in collaboration with programs across the country to transform the landscape of higher education in prison through quality, ethical, and collaborative research. Our goal is to expand the field of quality higher education in prison through empirical research and dissemination.